All Major Credit Cards Accepted
Queens Garage Door Repair
Do you have a garage door opener that is giving you trouble? Perhaps you have a corroded torsion spring. Whatever type of repair you need Queens Garage Doors will take care of it. Our exclusively select technicians will be on the way to replace or repair any garage door or garage door parts. Got an emergency at 2am? Call us now we have 247 emergency service and we'll send someone in the area right over to you. Our team works fast and efficiently and provides the best customer service. Most of our customers here about us by word of mouth since we always leave our customers happy and leave a positive impact. The Queens Garage Door company has a specialized technical group and works with trusted companies like Amarr, Clopay, CHI Doors, Wayne-Dalton, Genie, Liftmaster, DuraCoil, Raynor and AlumaView. We have been around for over 15 years building healthy relationships with the customers we serve as well as continuously improving to maintain our trusted reputation.
Services our company offers:
Call us at 1 (800) 336-9270
Services our company offers: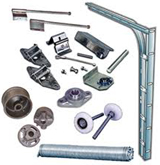 • Commercial Doors in Queens, NY
o Fire doors for edifices that entail a listed fire door in a rated fire wall
o Traffic doors (heavy curtains that are extremely durable and are constantly used.)
o Insulated sectional doors (recommended for climate controlled environments.)
o Non insulated Sectionals
o Lighter gauge commercial garage doors that are durable and economical
o Rolling service doors

• Residential Doors in Queens, NY
o Vinyl
o Glass
o Wood

Queens Garage Doors also provide facilities such as:
• 24 hour emergency technical team
• Inspection of existing doors
• Adjustment and Garage Door Maintenance
• Opener replacements
• Removal of existing garage doors
• Removal of existing garage door openers
• Replacement of parts such as door openers
• And balancing garage doors to repair resistance to lifting and aggravating squeaks

Queens Garage Door also repairs garage door parts such as:
• Springs: extension, torsion (or conversion from extension to torsion)
• Operator support repair
• Jamb repair: left jamb, right jamb
• Bracket repair: top bracket, bottom bracket, long jamb bracket, short jamb bracket, flag bracket operator header bracket
• Drum repair: left drum, right drum
• Section repair: intermediate section, bottom and top section
• Garage Door Openers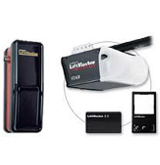 o LiftMaster
o Genie
o Linear
o Arm-R-Lite
o FrenchPorte
• Drives for garage door opener
o Chain
o Belt
o Screw
o Keypad
o Computer Controlled Direct Drive (Torsion)

Services to ensure long lasting results include:
• Inspection of existing Doors for:
o Inspection for excessive dirt on tracks
o Inspection for hardened grease

Call us at 1 (800) 336-9270
Some people try to save money and repair it themselves. At Queens Garage Door we do not recommend that you fix it yourself even if you are very knowledgeable of garage doors and garage door parts because you would be at high risk of injury. Let a professional come by and take a look to diagnose and repair the problem. Our prices are affordable and competitive, just give us a call and we will be able to assist you. We repair, install and replace ALL parts of the garage door in Queens and surrounding areas.